31/08/2017, 14:47
ScottyRampant
Babe Respecter


Posts: 12,113
Thanks Given: 7,122
Thanks Received: 10,485 in 5,847 posts
Joined: Jun 2013
Reputation: 150
Points: 86
RE: Maria Sharapova
Jesus goons, why don't you just marry her or something ;)
---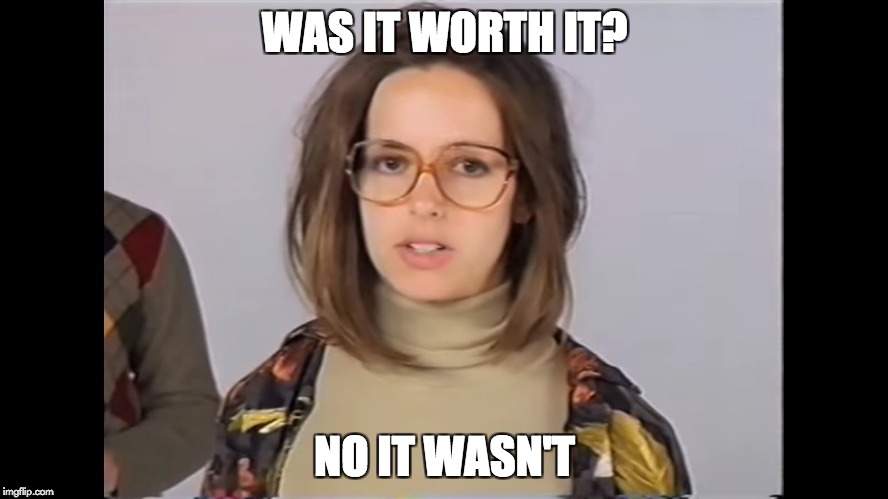 The following 2 users say Thank You to ScottyRampant for this post:
2 users say Thank You to ScottyRampant for this post
kooky_007
,
loadsofposts69
31/08/2017, 14:48
loadsofposts69
HARLEY DEAN GODDESS


Posts: 327
Thanks Given: 303
Thanks Received: 93 in 76 posts
Joined: Mar 2017
Reputation: 2
Points: 15
RE: Maria Sharapova
(31/08/2017, 14:47)ScottyRampant Wrote: Jesus goons, why don't you just marry her or something ;)
I cant speak russian :(
---
02/09/2017, 14:13
loadsofposts69
HARLEY DEAN GODDESS


Posts: 327
Thanks Given: 303
Thanks Received: 93 in 76 posts
Joined: Mar 2017
Reputation: 2
Points: 15
RE: Maria Sharapova
US Open 2017: Maria Sharapova hits back at Caroline Wozniacki after win
Maria Sharapova said she would "play in the parking lot" if required after winning her third match on Arthur Ashe Stadium at the US Open.
The Russian, 30, beat 18-year-old American Sofia Kenin 7-5 6-2 in the third round in New York.
Fifth seed Caroline Wozniacki had been critical of the decision to put Sharapova on the stadium court as she needed a wildcard after a doping ban.
"I don't make the schedule," said Sharapova, the 2006 champion.
I think she will get hated soon as the higher ranking girls get knocked out of tournaments and she still remains.Maria doesnt care though
You go girl.
---
04/09/2017, 15:13
loadsofposts69
HARLEY DEAN GODDESS


Posts: 327
Thanks Given: 303
Thanks Received: 93 in 76 posts
Joined: Mar 2017
Reputation: 2
Points: 15
RE: Maria Sharapova
Well ,the girl done alright for herself.She got a few more thousand bucks and a few more understanders,So its allover for her for now. :(
Maria Sharapova's first Grand Slam tournament in 19 months ended with defeat by Anastasija Sevastova in the US Open fourth round.
Latvia's Sevastova, the 16th seed, won 5-7 6-4 6-2 to reach the quarter-finals in New York.
"It's been a really great ride in the last week," said the 30-year-old.
"I can take a lot from this week. It's great to get that major out of the way. It was an incredible opportunity. I'm very thankful for the opportunity.
"I did my best. I can be proud of that."
---
05/09/2017, 14:24
kooky_007
Football Predictor Champion 15/16


Posts: 544
Thanks Given: 2,299
Thanks Received: 1,305 in 601 posts
Joined: Jun 2015
Reputation: 72
Points: 4
RE: Maria Sharapova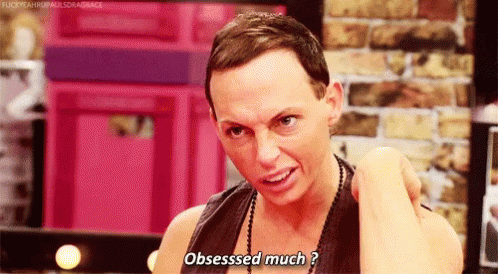 ---
The following 1 user says Thank You to kooky_007 for this post:
1 user says Thank You to kooky_007 for this post
loadsofposts69
14/09/2017, 15:04
(This post was last modified: 14/09/2017, 15:04 by loadsofposts69.)
loadsofposts69
HARLEY DEAN GODDESS


Posts: 327
Thanks Given: 303
Thanks Received: 93 in 76 posts
Joined: Mar 2017
Reputation: 2
Points: 15
RE: Maria Sharapova
I admire the girl kooky :P
A good read.At least she might be honest writing this.
Maria Sharapova on Serena Williams: 'Maybe We'll Become Friends. Or Not.'
Maria Sharapova's first significant breakthrough in professional tennis was her victory over Serena Williams in the 2004 Wimbledon final. In the years since then, the matchup has been one-sided; Williams has won their last 18 matches.
In her new memoir, Unstoppable: My Life So Far, Sharapova speaks of Williams in a detailed and often antagonistic way rarely used to discuss an active rival. Plenty of tennis players write autobiographies. Few, if any, write so candidly about a rival before they have played their last match.
(The book will be released on Tuesday by Sarah Crichton Books. The Times obtained a copy before the release.)
Though the majority of the book is about her own journey through tennis, starting with her immigration to Florida from Russia at 6, Sharapova details how she has positioned herself against Williams since a young age, and how her childhood impressions of Williams continue to inform her perception of her.
When Sharapova was 12, Serena and Venus Williams went for an open practice session to the academy in Florida where Sharapova trained. While many gathered to watch, Sharapova did not want to give the sisters the satisfaction of seeing her in the stands — even though they would have had no idea who she was at that point.
"I'd never put myself in the position of worshiping them, looking up, being a fan," Sharapova writes.
Instead, Sharapova's father found a clandestine spot for her to watch: inside a shed, hidden from view.
"I could watch through a kind of knothole — just me alone, in the dark, seeing the next 20 years of my life," she writes. "The image of the Williams sisters would eventually become iconic, and it was in the works even then. They are a force. Tall girls in tennis whites, with bright smiles and piercing, focused eyes."
Sharapova next encountered Williams three years later at the 2002 Wimbledon champions' ball, when she felt compelled to sit as others stood as the champion made her entrance.
"I wanted to get up, but my body just would not let me," she writes. "It was as if I were stuck in that chair, staring at Serena through the crowd of people, with a single thought in my head: 'I am going to get you.'"
Sharapova first played Williams in Miami in 2004.
"It was like yes, finally," she writes. "It felt as if I'd been circling around her for years."
Sharapova describes seeing Williams at that moment with much of her same childlike awe.
"First of all, her physical presence is much stronger and bigger than you realize watching TV," Sharapova writes. "She has thick arms and thick legs and is so intimidating and strong. And tall, really tall."
(Sharapova, at 6-foot-2, is about 5 inches taller than Williams.)
"I looked across the net, and, no way to get around it, she was just there!" Sharapova continues. "More there than other players, if that makes sense. It's the whole thing — her presence, her confidence, her personality. She seemed much older than me in Miami. This was just before I turned 17. She was a grown woman, experienced, the best player in the world. It still feels that way. Even now, she can still make me feel like a little girl."
Sharapova also used similar language to describe Lindsay Davenport, whom she beat in the  2004 Wimbledon semifinal: "I was overpowered, overmatched. She was a woman. I was a girl. She was big. I was small."
But Davenport, against whom Sharapova had a 5-1 record, is not a preoccupying force in her life. Nor is Williams's sister, Venus, against whom Sharapova is 5-3.
It is Serena Williams who continues to make Sharapova feel diminished, as she continues to discuss her aura before their 2004 Wimbledon final: "You are a speed bump. You are a zero. Many great players have this mentality. Serena Williams just has it more."
Sharapova beat Williams in that match, but believes its aftermath has cost her every match since. Williams, she believes, was determined to crush Sharapova after Sharapova heard her crying in the locker room.
"Guttural sobs, the sort that make you heave for air, the sort that scares you," Sharapova writes. "It went on and on. I got out as quickly as I could, but she knew I was there. People often wonder why I have had so much trouble beating Serena; she's owned me in the past ten years. My record against her is 2 and 19.
"In analyzing this, people talk about Serena's strength, her serve and confidence, how her particular game matches up to my particular game, and, sure there is truth to all of that; but, to me, the real answer was there, in this locker room, where I was changing and she was bawling. I think Serena hated me for being the skinny kid who beat her, against all odds, at Wimbledon."
Williams's agent, Jill Smoller, did not respond to a call seeking comment on Monday.
In contrast to Sharapova, Williams left rivals largely undiscussed in her own midcareer memoir, On The Line, published in 2009. There was barely any mention in that book of Justine Henin, who had been Williams's own chief tormentor through several stretches of her career, including knocking her out of three consecutive Grand Slam quarterfinals in 2007.
Sharapova leaves out many turns in their relationship on and off the court, including the 6-1, 6-2 drubbing in the 2007 Australian Open final, which seemed to turn the matchup in Williams's favour for good, as well as the 2013 war of words between the two at Wimbledon punctuated by public shots at each other's personal lives.
Sharapova, though, does not hide her fascination with the woman who has defined so much of her career.
"Serena and I should be friends: we love the same thing, we have the same passion," she writes. "Only a few people in the world know what we know — what it feels like in the dead center of this storm, the fear and anger that drive you, how it is to win and how it is to lose. But we are not friends — not at all.
"I think, to some extent, we have driven each other. Maybe that's better than being friends. Maybe that's what it takes to fire up the proper fury. Only when you have that intense antagonism can you find the strength to finish her off. But who knows? Someday, when all this is in our past, maybe we'll become friends. Or not. You never can tell."
---
14/09/2017, 19:36
parkaner
Respected


Posts: 551
Thanks Given: 178
Thanks Received: 573 in 346 posts
Joined: Jan 2016
Reputation: 12
Points: 2
RE: Maria Sharapova
Very wordy indeed. Have you ever thought about becoming a journalist.
Users browsing this thread: 1 Guest(s)