Yesterday, 14:18
Hilary Briss
Bubble Butt Extraordinaire

Posts: 2,922
Thanks Given: 148
Thanks Received: 2,069 in 1,283 posts
Joined: Mar 2011
Reputation: 23
Points: 428
WTF
Answers on a postcode please.




---


"The Lion does not give a fuck what the Zebra thinks." (unknown)

The meek shall inherit the Earth, but not its mineral rights. (J Paul Getty.)

clitter bug
a crab that has migrated from the nappy gooch to the warmer area under the clitoral hood.
amanda: "my cunny itches i think i have a clitter bug."




Women and cats will do as they please, and men and dogs should relax and get used to the idea. Robert A. Heinlein.






Yesterday
, 14:29
(This post was last modified: Yesterday, 14:33 by ScottyRampant.)
ScottyRampant
Babe Respecter


Posts: 12,081
Thanks Given: 7,116
Thanks Received: 10,453 in 5,831 posts
Joined: Jun 2013
Reputation: 150
Points: 58
RE: WTF
You're on a hiding to nothing trying to work out the anime goths.

Still, the more time they spend fucking potato starch, the less likely they are to be pro-creating.  So that's a plus.
---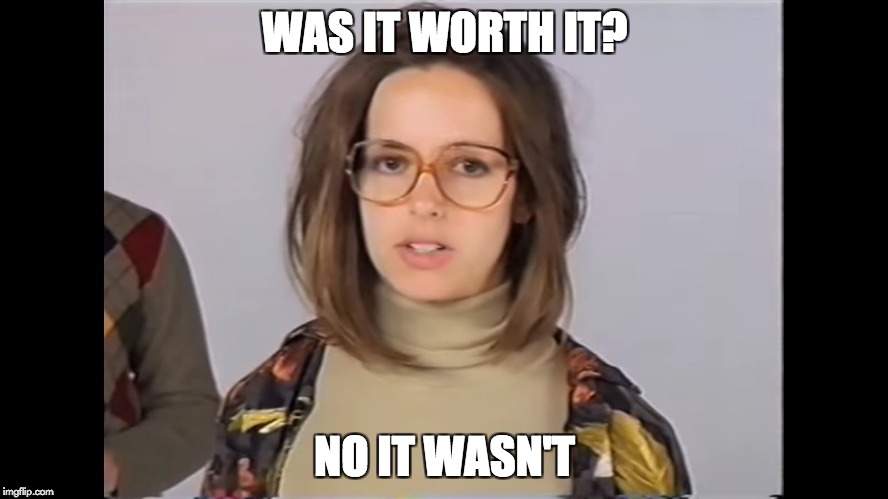 The following 1 user says Thank You to ScottyRampant for this post:
1 user says Thank You to ScottyRampant for this post
FantasticMR
Users browsing this thread: 1 Guest(s)