Each Radiohead album described with Spongebob Squarepants scenes
10/10/2017, 16:56
ScottyRampant
Babe Respecter


Posts: 12,113
Thanks Given: 7,122
Thanks Received: 10,485 in 5,847 posts
Joined: Jun 2013
Reputation: 150
Points: 86
Each Radiohead album described with Spongebob Squarepants scenes
You probably need to be a fan of both the band and the show to appreciate just how accurate this is.  

Apologies to all those who aren't on board, there'll no doubt be some tits along shortly...



Patrick's Amnesiac face tho!
---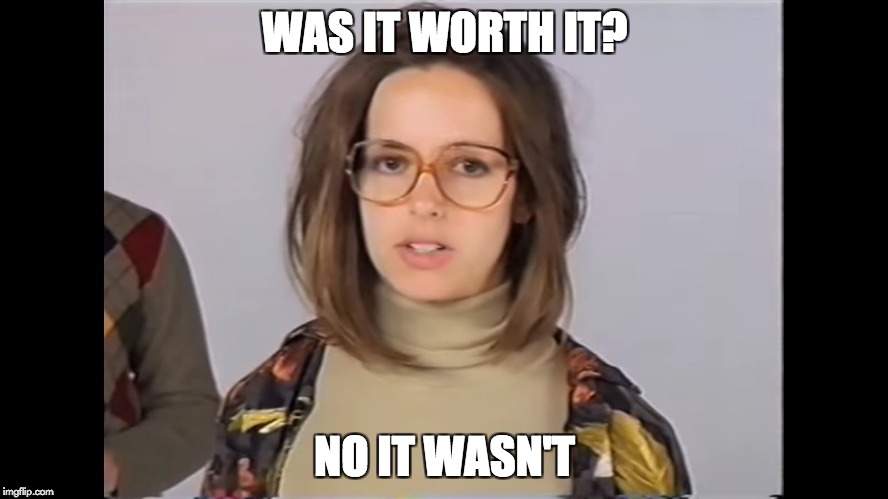 11/10/2017, 10:15
FantasticMR
Booze Respecter


Posts: 6,941
Thanks Given: 19,480
Thanks Received: 8,216 in 3,741 posts
Joined: Mar 2011
Reputation: 200
Points: 500
RE: Each Radiohead album described with Spongebob Squarepants scenes
I was only listening as far as OK Computer so missing any reference past that but the initial 3 were spot on.
---
Visit us @ www.rampant.tv

Follow us on Twitter @RampantTV


Users browsing this thread: 1 Guest(s)